2022 NEXT Conference
---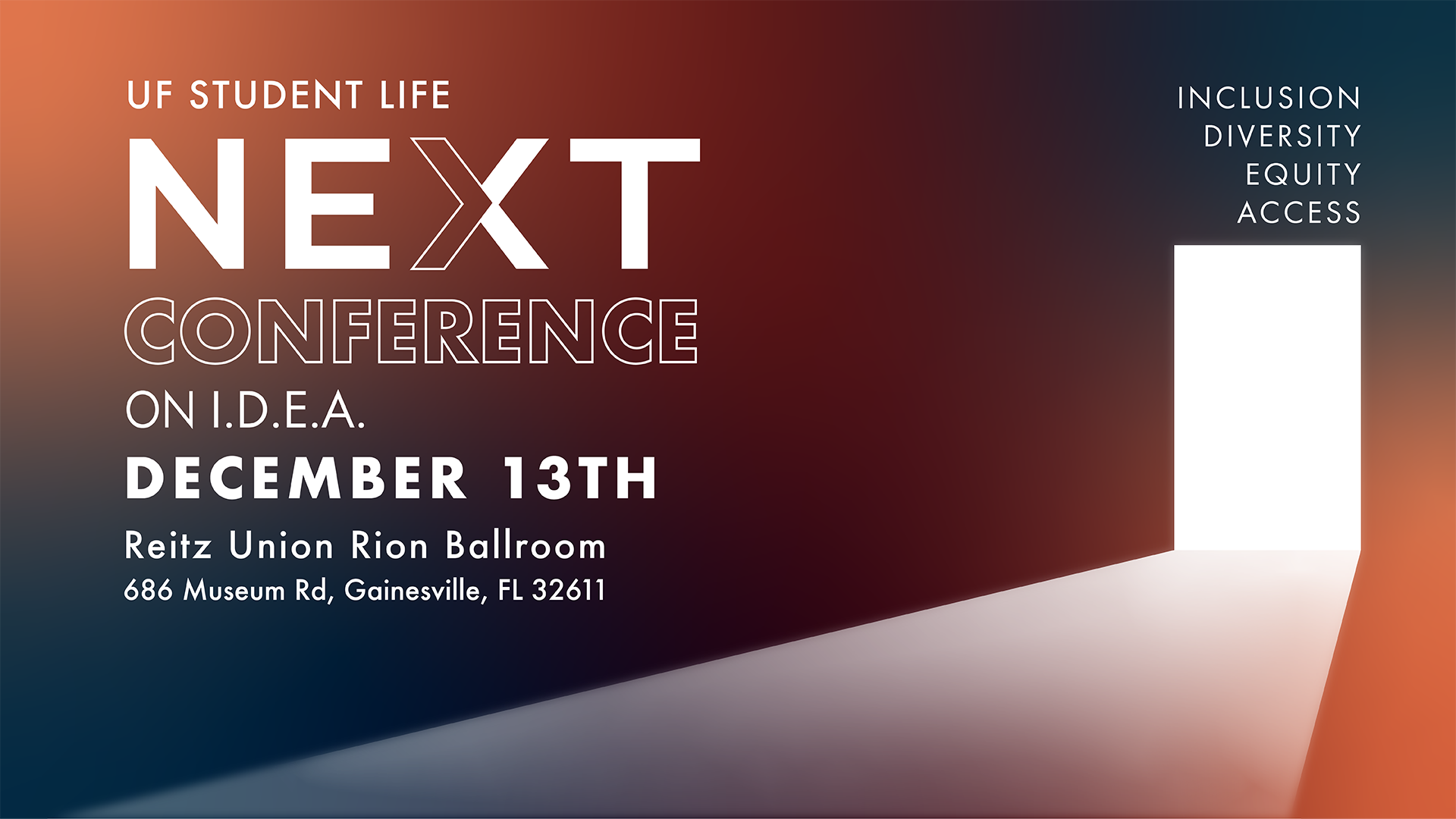 After a two-year hiatus, we are thrilled to announce that we will host the Student Life Next Conference on December 13, 2022! We are bringing back this unique experience for Division employees to unite around a subject area that is critical to our work in Student Life.
What is NEXT?
The NEXT Conference is the UF Division of Student Life's look at where we are strategically headed. Join professionals from UF to stay at the forefront of higher education's changing landscape and be more connected with the needs of our students.
What are we focusing on this year?
This year, the daylong experience will feature a workshop-style training with facilitators from the Social Justice Training Institute. More specifically, sessions and activities will focus on Inclusion, Diversity, and Access (I.D.E.A.). As sessions will build from each other throughout the day, we highly encourage participants to join for the entire day. The day will start at 8:00am with breakfast and will wrap up at 4:00pm with a closing activity. Details about the full schedule will be released at a later date.
The 2022 Student Affairs NEXT Conference will take place on December 13th in the Reitz Union Ballroom. This conference is free and is open to all Division staff (including graduate students). Register for the conferenceby December 6th.
We look forward to seeing you on December 13th for a transformative learning experience!