2023 NEXT Conference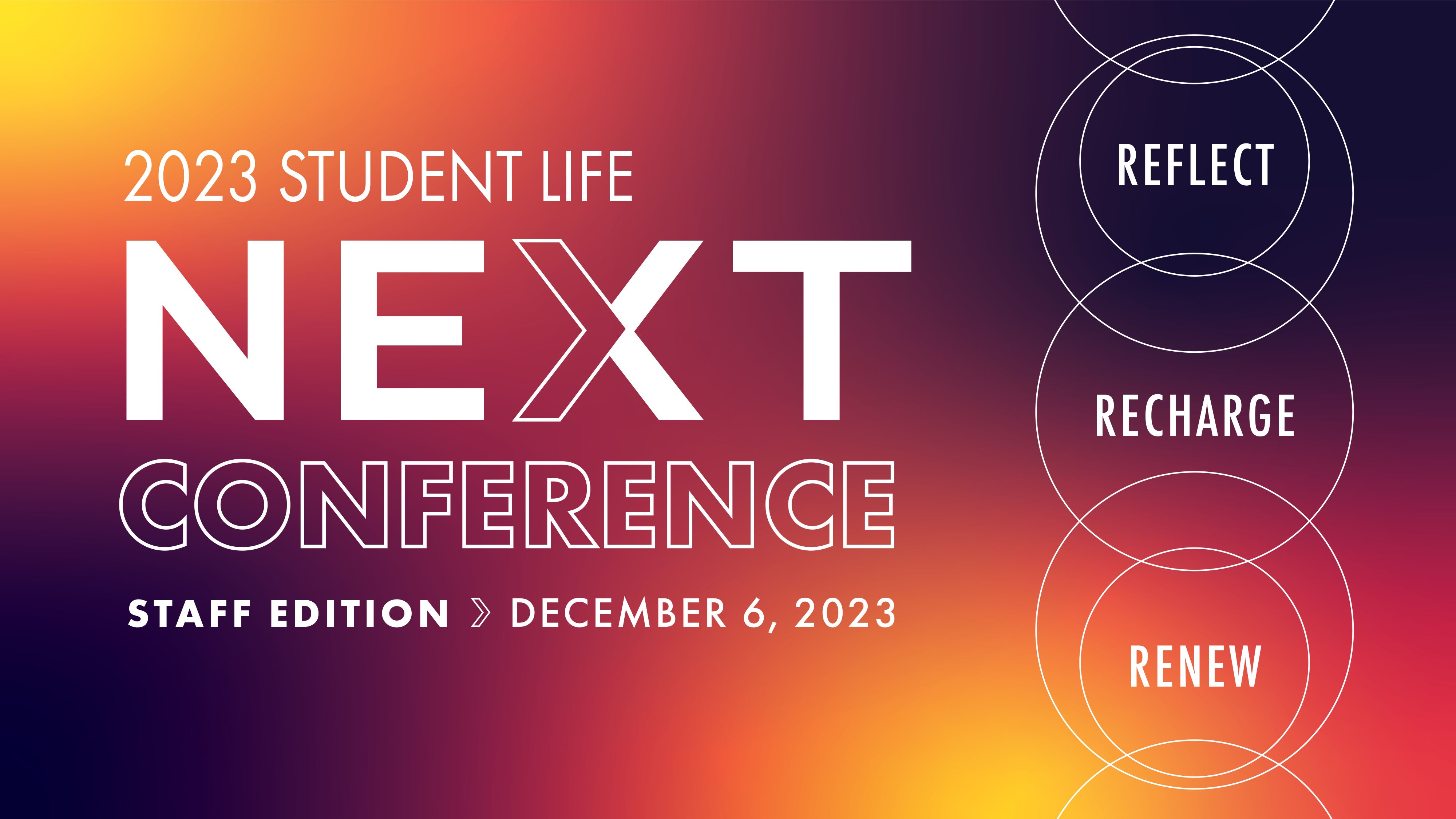 ---
WHAT IS NEXT?
The NEXT Conference is the UF Division of Student Life's look at where we are strategically headed. Join professionals from UF to stay at the forefront of higher education's changing landscape and be more connected with the needs of our students.
WHAT ARE WE FOCUSING ON THIS YEAR?
This year's NEXT Conference will feature workshop-style sessions that are designed to educate and energize Division employees so that they are their best professional selves. Sessions will help participants develop skills they can use to carry out the mission of the Division, provide a space for cross-collaboration and camaraderie, and allow for personal and professional self-discovery. The goal of the conference is for participants to be inspired and equipped with practical tools that they can use in their daily work. Ultimately, we hope to strengthen the Division's capacity to carry out its shared mission of fostering an excellent student experience for UF students.
The 2023 NEXT Conference will take place on December 6th in the Reitz Union Ballroom. This conference is free and is open to all Division staff (including graduate students).
Program details and registration information will be released at a later date.
CALL FOR PROGRAM PROPOSALS
Call for program proposals is now closed. 
The NEXT Conference planning committee is seeking proposals that cover a variety of topics centered around staff training and development. Ideal programs are those which align with one of the four themes, three of which are directly related to the Division of Student Life's mission statement. The themes include Career Design, Lifelong Well-Being, Community Connection, and Strategy & Organizational Effectiveness. Feel free to review the guidelines for submitting a program proposal before submitting your proposal. Proposals are due on October 9th, 2023.